Favourite beaches of Vourvourou
Vourvourou is known for its choices of beaches, from sandy and shallow to rocky and deep waters.
The most popular beach is Karidi beach, located only 1500 meters from our hotel. It has warm shallow waters that make it welcoming to families. Soft white sand invites children to play and make castles, while parents enjoy the feel against their feet. Known for its shallow clear waters its perfect for children to splash around and play. Right beside Karidi is another beach that has deeper waters for those who want to dive in stright away.
One of the favourite beaches among locals and visitors alike is Fava Beach. Known for its landscape, surrounded by cliffs Fava has a mixture of sand and pebble beach, crystal blue deeper waters and breath taking view of Mount Athos which rests right across from Fava.
Following Fava is Aphrodite beach also known for its landscape of green mountain cliffs meeting with the blue coastline. Perfect for snorkeling or some fun jumping off the rocks into crystal blue seas. Vourvourou beaches are so diverse no matter what your prefence you will find the beach that best suits you.
Surrounding beaches
There are many more hidden beaches waiting for your discovery! Venturing out of Vourvourou there are other beaches such as Lagonisi, Trani Amoudia near Ormos Panagias that offer a change of scenery. Towards Sarti, beaches such as Kavourotripes await your visit, as do many of the other beaches that lines Kassandra. For those who prefer organized beaches, with sunbeds/umbrellas and beach bars, there are several choices near by that are open day and night.
We will be happy to assist you in planning your next visit to these wonderful beaches.
---
Karidi Beach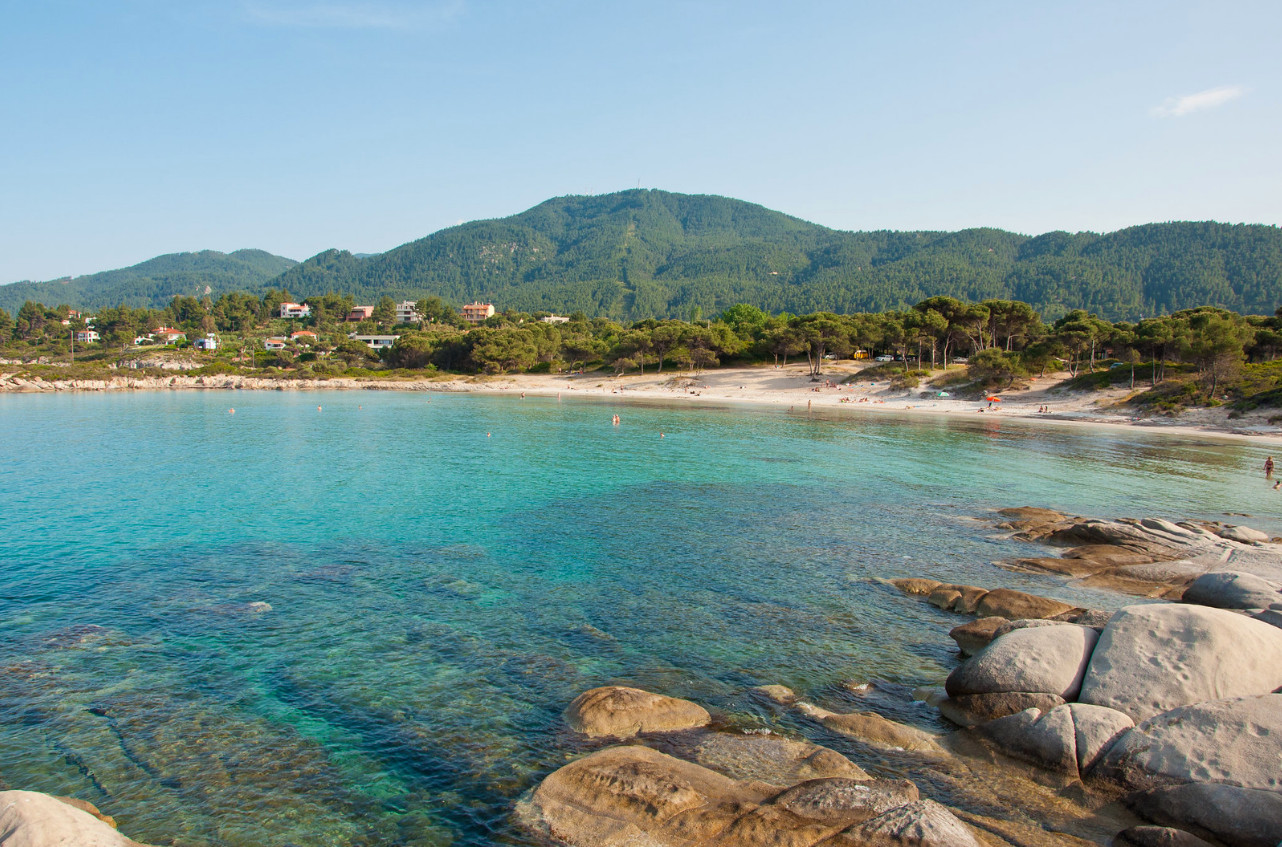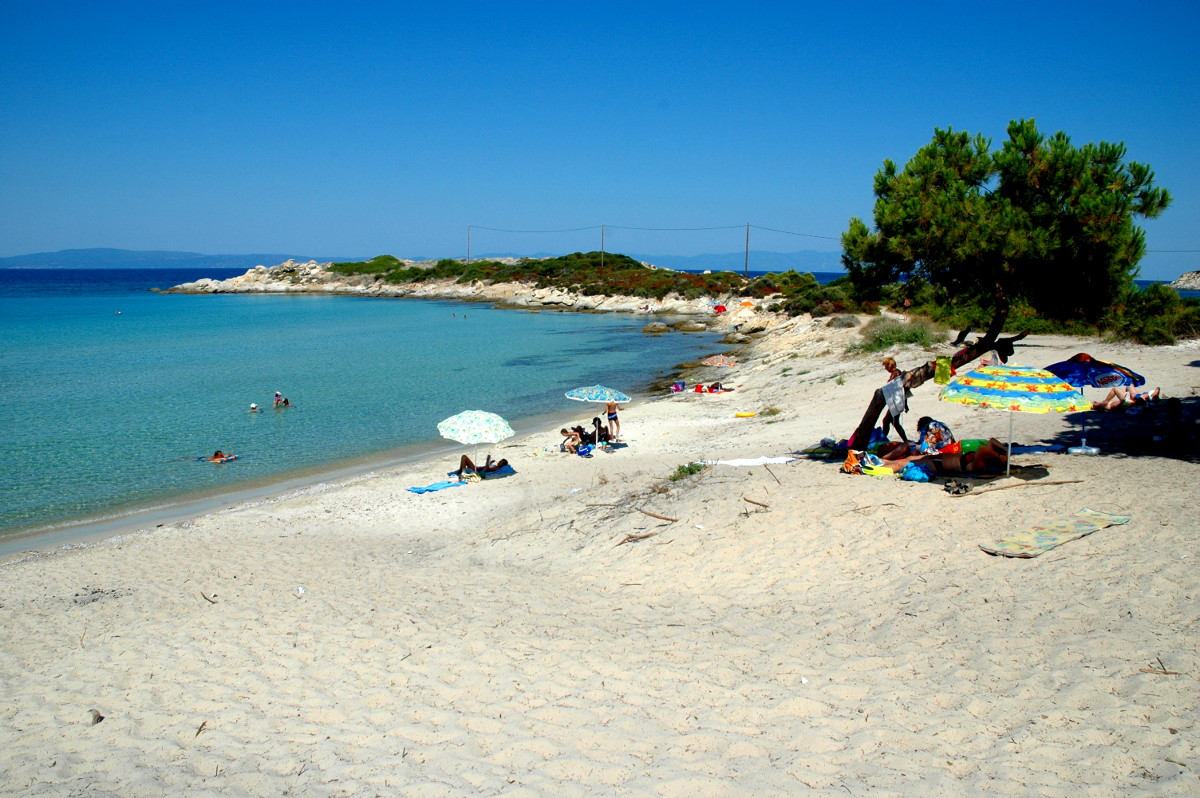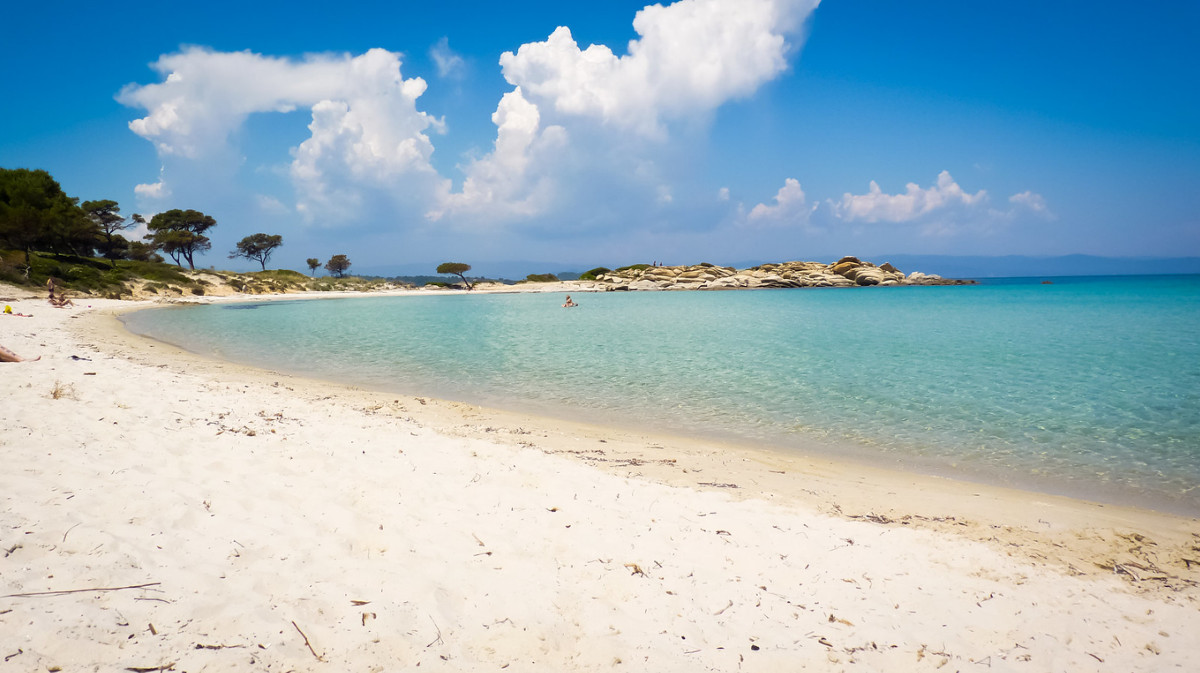 ---
Fava Beach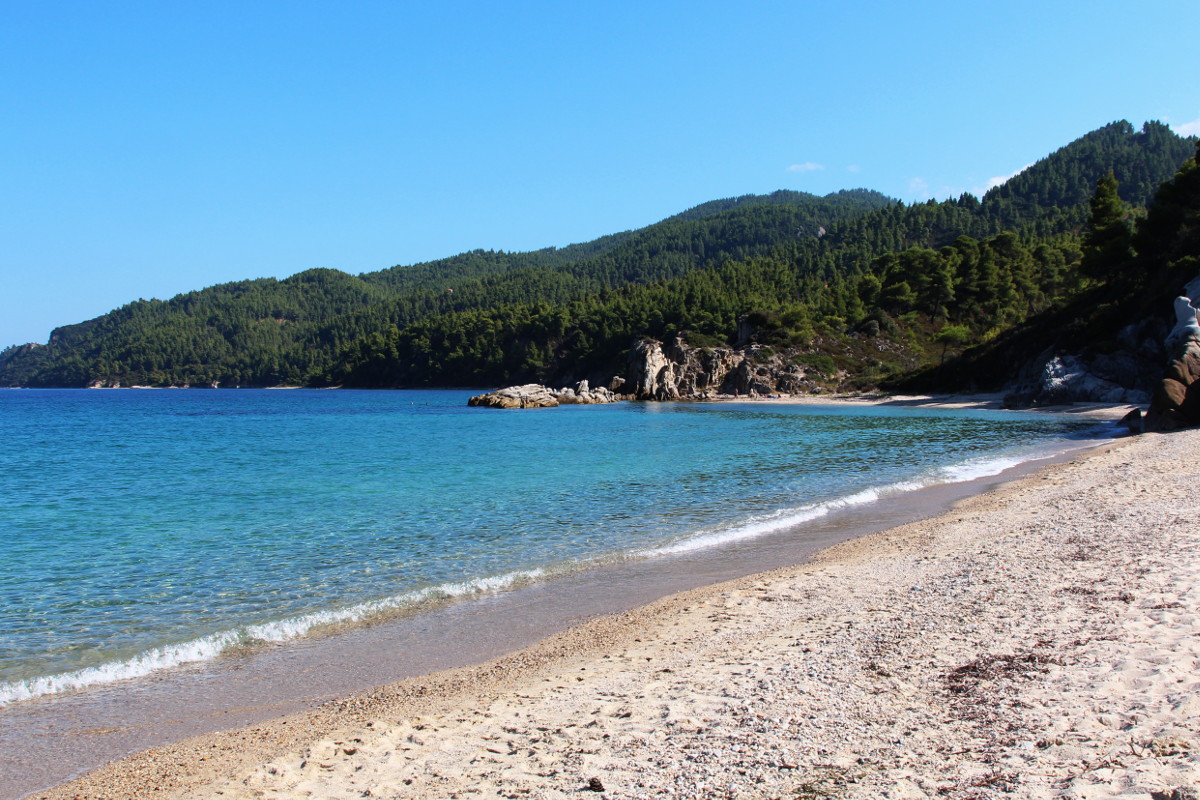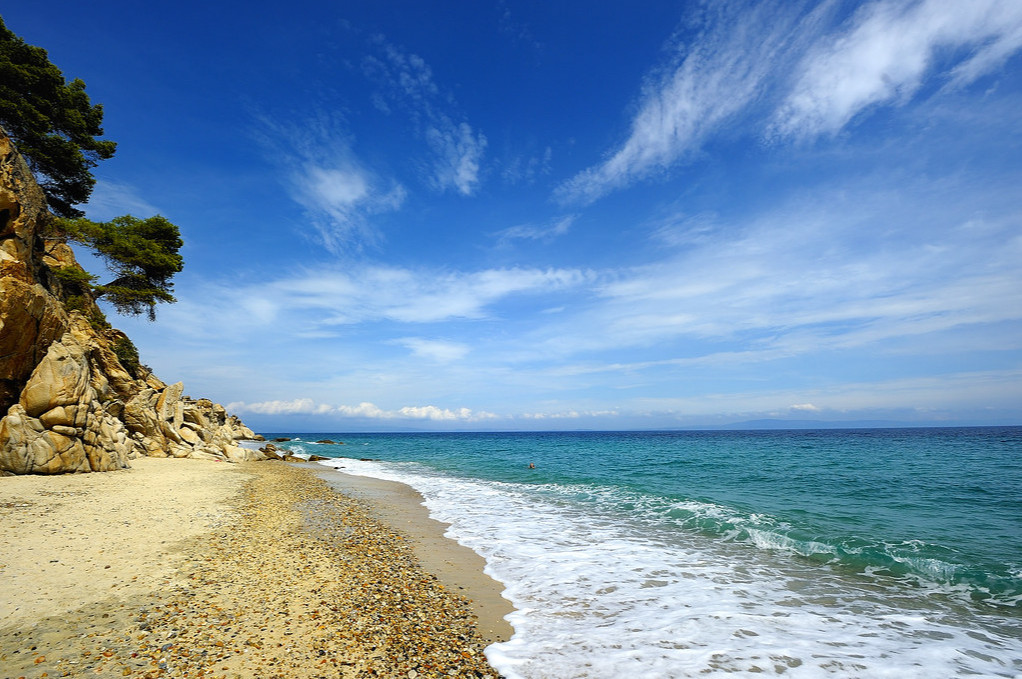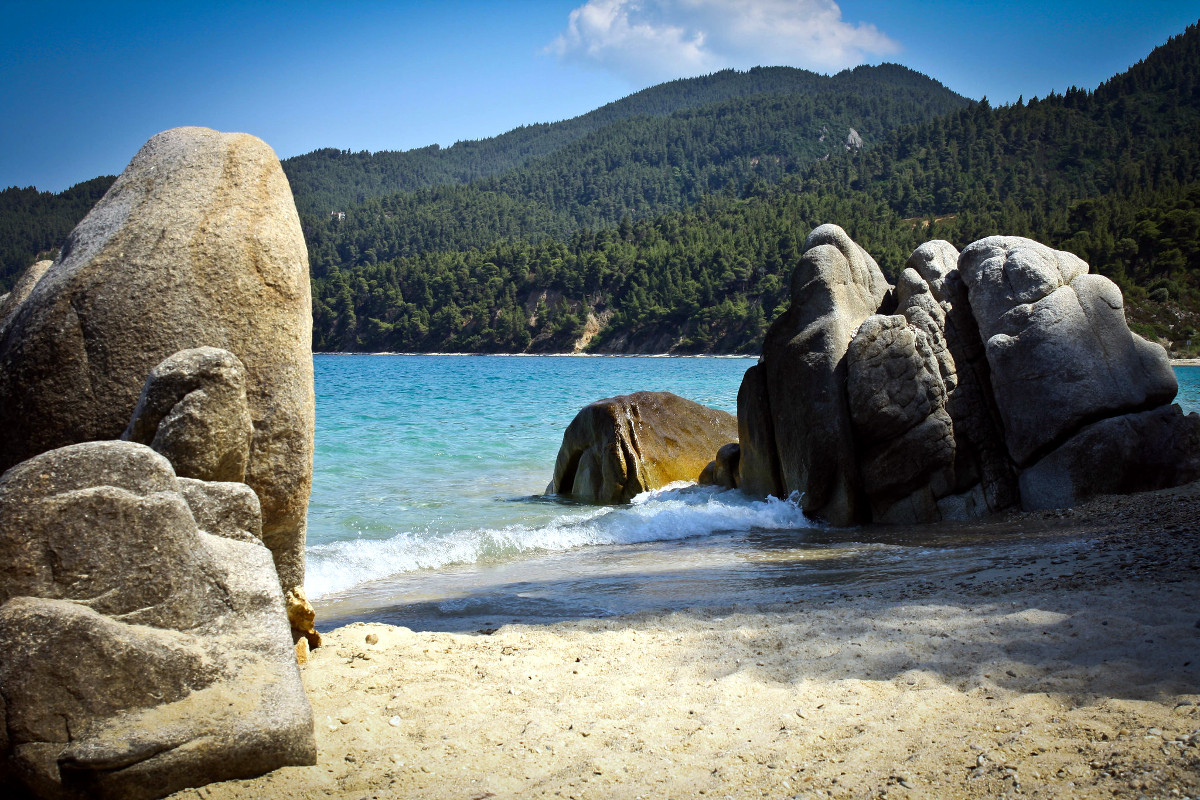 ---
Afroditi Beach